Full Metal Planète COMPUTER VERSIONS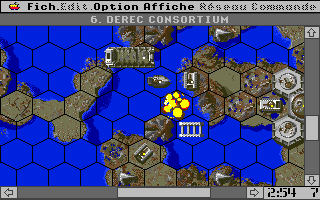 Full Metal Planète for Apple IIgs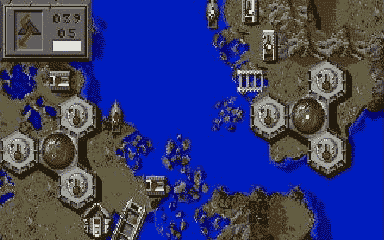 Full Metal Planète for Atari ST.
The PC and Amiga versions look identical.
Full Metal Planète is very very hard to find, partly because the company that produced it (Ludodélire) went bankrupt over ten years ago. To make things worse, even if you manage to find Full Metal Planète, it is very expensive (average price is over 200 euros).
Fortunately there are computer versions for various platforms. As far as I know, the all commercial versions of Full Metal Planète were published by Infogrames. They released Full Metal Planète for at least Apple IIgs, IBM PC, Amiga and Atari ST. I have owned and played the IBM PC and Amiga versions. It was very fun to play, altough nothing beats the real thing.
Website for playing FMP via mail is fullmetalplanete.free.fr.